Tim Wellmaker, Director, National Recruiting Center, MATRIX Resources, Inc.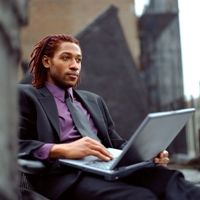 Business acumen has become the hot skill in today's technology job market. Although technical job opportunities are plentiful for programmers, developers and networking engineers, a common requirement across technologies and platforms is an understanding of how to interrelate technology with the business.
Technical proficiency is still important and sometimes that is all that's required in many positions. But those technical professionals who can demonstrate their ability to work collaboratively with their counterparts in other departments to develop practical business solutions will typically receive higher compensation levels and have their choice of top jobs.
Following is a summary of the current demand for various technical positions. Keep in mind that a clear differentiator in most jobs is one's knowledge of their business and the industry in which you work.
Java and .NET
The primary programming languages continue to fall into two distinct camps – Java and Microsoft, along with their respective tools. Combine your understanding of the business enterprise architecture and an ability to work with service oriented architecture and products such as WebSphere, WebLogic, JBoss, Tomcat or Sharepoint, and your career trajectory will skyrocket.
Networking and systems
Strong hiring continues for support positions in network architecture and administration. UNIX administrators and other support experts are in high demand as are Microsoft certified systems engineers and administrators.
The growing use of wireless networks and handheld devices increases the need for technical experience with Edge networks utilized by Blackberry devices. You will raise your marketability by bundling your local area network expertise with router, switch and hub proficiency.
In addition, demonstrated expertise with Blade technology from Sun, IBM, HP and most recently Dell and Egenera, will assure that your skills will be in high demand as more and more companies turn to Blade servers for their computing needs due to rising costs for office space, energy and maintenance.
Data management
The storage and presentation of data becomes a crucial element as business leaders make critical, strategic decisions while navigating their companies. Thus, there is an ongoing and increased need for data management specialists ranging from database administrators to data warehouse and ETL specialists. The ability to construct and manage databases, data warehouses and data marts is a high demand skill profile in today's market.
Expertise with Teradata, Oracle and SQL Server, Informatica, ETL and Business Objects may assure long term employment and premium wages.
ERP
Not to be left behind is the need for professionals experienced with ERP (enterprise resource planning) applications. By way of recent acquisitions, Oracle's ERP footprint has expanded way beyond Oracle Financials to include PeopleSoft, Siebel, Hyperion and JD Edwards. SAP skills are also in short supply.
There's also a greater need for functional and technical expertise with a limited number of modules. For example, companies sometimes seek a functional PeopleSoft consultant with an expertise in financial components such as asset management, cash management, or billing. Other organizations might require proficiency working with human capital modules including Human Capital Management, Time and Labour, and pension.
Continued demand
The need for qualified IT professionals exceeds the supply and we believe this strong demand will continue well into the future. Those IT professionals who regularly advance their skills to keep up with changing technologies and business strategies will continue to be the most sought after in the hiring marketplace.
Of course, expertise in your chosen technical path will play a key factor in your "star power." By becoming a student of your business and learning its key success factors, you will become much more than a technical resource to your employer. You will become an architect in their success.
Tim Wellmaker is Director of the National Recruiting Center at MATRIX Resources, Inc., one of the largest technical staffing firms in the U.S.  He leads a dedicated recruiting team that sources qualified IT professionals nationally on behalf of the company's large, multi-location corporate clients.